Our retaining and garden walls can make the most out of your landscape.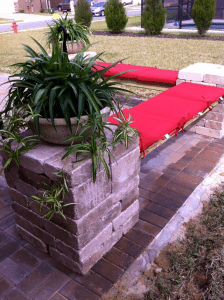 When you have a property that is sloped in any way, you might find yourself with a reasonably large-sized property, but little useable space. Here at Unlimited Property Solutions, we want to make sure your property is not only beautiful, but also one you can also get a lot of use out of. Here in the Bartow, Florida area, our team is hard at work making spaces all over the area lovely, functional and purposeful with the smart use of retaining and garden walls.
Retaining and garden walls are structures that retain and hold the soil behind them. You likely have noticed them before if you have seen a property that would otherwise be a steep slope, but instead is stepped with functional walls. At Unlimited Property Solutions, we work to design and construct retaining and garden walls in the best and most logical places on your property so we can construct a space that will work for your needs. Instead of steep slopes, we have created parking spaces, gardening areas, seating spaces and a more useful landscape design for many clients.
Because we started our business back in 2004, you can count on us to create strong and sturdy retaining walls that will stand up to the toughest of situations. We have done work with both residential and commercial properties and can help you with your next retaining wall project, no matter the extent or scope of your slope! For more information about our services, including retaining walls, please give us a call today.
Wall Design Choices