CREATE BEAUTIFUL FUNCTIONALITY IN YOUR SPACE WITH COMMERCIAL PAVER INSTALLATION.
Here at Unlimited Property Solutions, we understand what it takes to properly care for and renovate a commercial property. If you have a commercial property in the Bartow, Florida area, that could be more useful, attractive or a little bit of both, we would love to talk to you about commercial paver installation.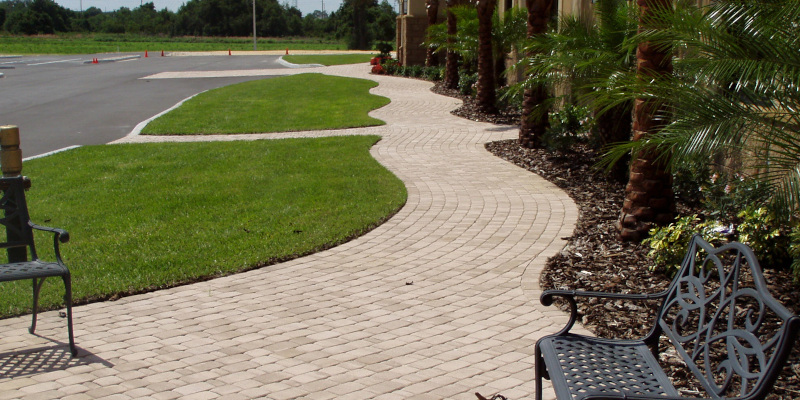 Commercial paver installation is a great choice for all types of different commercial properties. Not only does your paver installation provide visual interest for your commercial property, but our carefully designed and installed pavers increase functionality as well. We work with quality brick pavers and have consistently high standards. We work with HOA committees to source products that will help retain the value and standards of their community. We also work with other professional planners like city project planners, who are always on the look-out for projects that are an investment in quality. Our installers are careful, meticulous, precise and efficient so that we are able to come in on budget. For questions regarding our commercial paver installation, please contact us today!
Paver Designs and Color Choices